The ACE Flare Account by MetaBank can be opened online or over the phone for free. You will have to pay an application fee of $3 if applying at a retail location. To open an account, there is also no minimum balance requirement.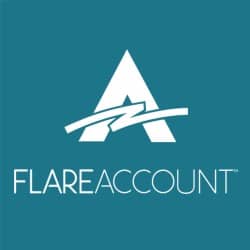 If you don't have a direct deposit set up, then you can get an ACE Flare Account by MetaBank at the cost of $9.95 a month if you don't have a direct deposit. You can also lower your monthly fee to $5 if you set up a total direct deposit of $500 or more per month.
ACE Flare Debit Card Rates
In addition to these fees, the ACE Flare Account by MetaBank account has these other notable fees:
The direct deposit amount is $0.
$2.50 for ATM cash withdrawals from domestic ATMs.
There is a $4.95 fee for overseas ATM withdrawals.
Fees for foreign transactions are 3%.
Fee for balance inquiries (domestic or international) – $1.00 (does not apply when checking with the app, text, or email.)

Fee for over-the-counter withdrawals – $2.50.
There is no fee for stop payments.
Statement mailing fee – $5.95 per statement (note that you can also get these for free online.)
Debit card replacements or additional cards cost $3.95 each (a custom card costs $4.95).
Transfers between accounts are free when done online (a customer service representative will charge you $4.95).
Limits on deposits
You can deposit anything direct deposited from your employer or by ACH from your bank without any deposit limit with an ACE Flare Account by MetaBank. Cash deposits are limited, but the limits are very high. You can deposit up to $7,500 through Netspend Network at a time (and each day) and up to $15,000 every three months.
Overdraft Coverage
ACE Flare Account by MetaBank customers can add overdraft protection as an add-on service, provided they meet the requirements. For every transaction that brings your account into negative territory by more than $10, ACE will charge you $20. It's good to know, however, that there are only five fees charged each month. Nonetheless, signing up for overdraft protection means you'll be charged no fees if you bring your account within 24 hours of overdrawing back to even. You won't be charged a fee if you overdraw by less than $10.