ACE Flare Account by MetaBank has an incredibly easy-to-navigate website, and applying for a card (for identity verification purposes only) takes about three minutes. Additionally, the mobile app is pretty clean and modern. Customers of the MetaBank ACE Flare credit card can enjoy several benefits.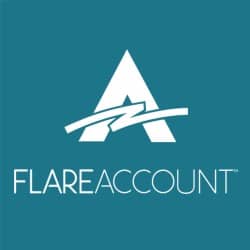 ACE Flare Account Debit Card Benefits
There is more to a flare account than a debit card. The following are the benefits you will receive with the Ace Flare Card:
Flare guarantees that your payroll and government benefits are deposited into your account, so you will be able to use them when needed. You can unlock many of the Flare Account's features by making a qualifying direct deposit.
Direct Deposit will speed up your payment by up to two days with the Ace Flare Card.
You will be able to get information on account transactions and more with Anytime Alerts. You can send and receive text messages about your balance, purchase history, and more.
Funds in your Flare Account will earn 0.07% APY.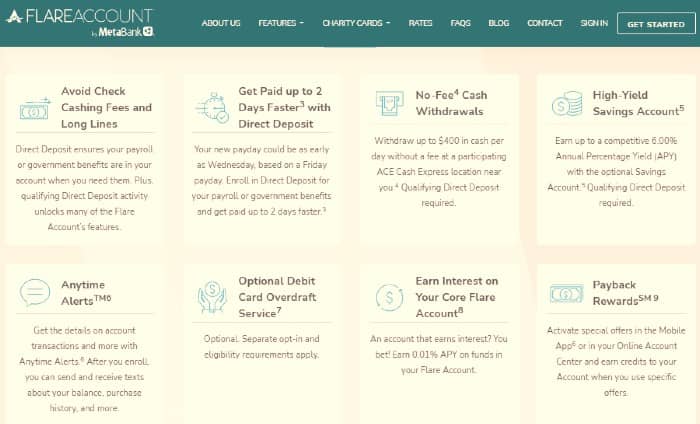 You can withdraw up to $400 cash at participating ACE Cash Express locations without being charged a fee. You must qualify for direct deposit to withdraw the cash.
It does not have a minimum opening deposit limit, so you can deposit as much or as little as you like.
Overdraft fees are waived for accounts with overdrafts of less than $10. If it is more than $10, you have 24 hours to bring your balance back to zero before you are charged a $20 overdraft fee.
By activating perks in the app or Online Account Center, you can earn cashback rewards that will be credited to your Account with qualifying purchases.
Stay informed about transaction details, deposits, and more by receiving text or email messages. You can also check your statement at any time.
If you have any questions or would like more information, please contact the OAC at 1-866-753-6355. A representative will be happy to assist you. In addition, the Deposit Account Agreement governs the terms and conditions of your Account.